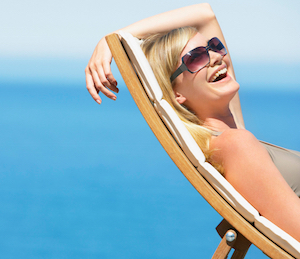 Survivors of breast cancer receive a number of physical and emotional benefits from breast reconstruction surgery. The procedure can often restore a familiar feminine silhouette, improve confidence, and, in the case of autologous reconstruction, provide natural-looking results that feel authentic.
There are a number of available approaches for autologous reconstruction, and many of them begin by harvesting a flap of tissue used to rebuild the breasts. Comprised of a combination of excess skin and fat tissue, Dr. Wesley Schooler, our board-certified plastic surgeon, utilizes the muscle-sparing DIEP (Deep Inferior Epigastric Perforator) flap sourced from the abdomen. As a free-transforming flap, it is completely separated from the origin tissue. Dr. Schooler prefers this procedure, as it is designed to allow a full return to functionality after healing.
After obtaining the body tissue, Dr. Schooler will reshape and secure it microsurgically to the chest wall. Then, he will reconnect the blood vessels, creating living tissue that moves with the body and feels very natural. Benefits of natural breast reconstruction can include:
Natural looking and feeling results
Flatter abdominal appearance
No surgery on the other breast unless breast lift or breast reduction is requested
Use of the body's own tissue
Typically permanent results—no need for additional surgery
Ultimately, choosing to rebuild the breasts with natural body tissues can help restore a sense of empowerment, but it may not be the most effective technique for every patient. Dr. Schooler can help patients determine which procedure provides the best opportunity for success based on their individual needs and goals during the consultation process.
For more information on autologous reconstruction or any other breast reconstruction technique offered at our practice, or if you wish to schedule a consultation, please contact us today.