Breast Implant Replacement Surgery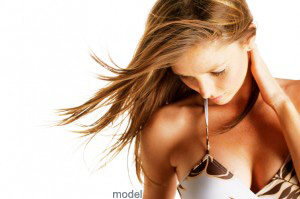 Our plastic surgeon, Dr. Wesley Schooler, performs breast implant replacement surgery at our practice in Santa Barbara.
Some patients are unhappy with the size of their breasts. Smaller implants can be replaced with larger implants to increase cup size. Other women may wish to be smaller or more balanced. Breast implant replacement may be beneficial for women who underwent breast augmentation many years ago. They may wish to upgrade to newer improved silicone gel implants, or switch from saline to gels.
I am grateful for the professionalism and skill you all exhibited. I am much happier with my appearance than prior to this surgery.
If you had breast augmentation performed in the United States from 1992 to 2006, saline implants were probably used. The FDA was conducting tests on the safety of silicone implants during this time period. Now that the FDA has determined that silicone implants are safe and has authorized their use, patients may be interested in having their saline implants replaced with silicone gel implants. Many patients report that silicone implants look and feel more like real breasts than do saline implants.
Our plastic surgeon will answer your questions about breast implant replacement surgery and will determine if you are a good candidate for the procedure. They will help you choose the implant type, size, and shape that will meet your needs and goals. For more information or to schedule a personal consultation, contact the Santa Barbara Plastic Surgery Center today.