Choosing a Size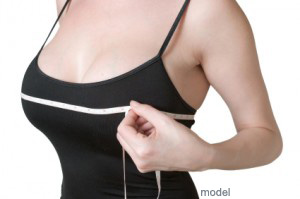 Our plastic surgeon has helped many patients enhance their figures with breast augmentation. Dr. Wesley Schooler has cared for patients from throughout California, neighboring states and even foreign countries who are seeking high quality breast augmentation surgery. We guide each patient through the many decisions that need to be made prior to the procedure. These include choosing breast implant type, shape, and size.  Whether you desire large, full breasts or a more conservative enhancement, our plastic surgeon will help you select the size that best fulfills your goals and desires.
Smaller Implants
Many breast augmentation patients desire a shapely figure to enhance their appearance and allow them to "fill out" different types of clothing. They are interested in natural-appearing breasts that do not look artificial.  For these patients, implants ranging from 200cc to 500cc are often a good choice.  Implants in this range can create attractive, sensual curves that enhance the patient's sense of femininity and self-confidence, while still looking proportional and balanced.
Our office staff will show you many before-and-after photos of our patients.  It is critical that you carefully consider the size you wish to become.  It is important to note that for the women across the country who have undergone breast augmentation and are unhappy with the result, the primary reason is that they wish they had chosen larger implants. Dr. Schooler has years of experience in helping patients with this process, and they can help ensure that you select a size that provides you with the look you are seeking.
Larger Implants
For patients who are interested in more dramatic breast enhancement, larger implants can help them achieve that goal.  Implants between 500cc to 800cc can be appropriate for some women.  Our doctor will show you before-and-after photos of some women with larger breasts to help you decide if that look is right for you. Your body shape and type, as well as the amount of breast and skin tissue that you have are all considered in the recommendation of implant size.
For more information about choosing the implant size you prefer, please contact the Santa Barbara Plastic Surgery Center today.