Breast Reduction
Breast Reduction Surgery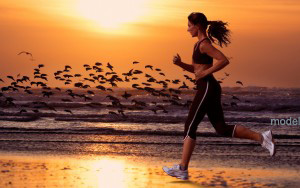 Women of all ages sometimes develop large, heavy breasts that can cause great discomfort and embarrassment. Breast reduction surgery is the solution to decrease the size and weight of the breasts and create a more normal and attractive shape and appearance. Dr. Wesley Schooler performs breast reduction at our practice in Santa Barbara, serving patients throughout California and nearby states. Combining technical skills and an artistic touch, Dr. Schooler can create smaller breasts that enhance your self-confidence and enable you to participate in more physical activities.
I love my results and wish I'd done it ten years ago!
Breast Reduction Candidates
Breast reduction can be performed on women of all ages who are experiencing the pain and discomfort of heavy, pendulous breasts. It is recommended that women wait until their breasts have finished developing before undergoing surgery, although the procedure can be performed for teenage girls if they are experiencing serious back, neck or shoulder pain. Women who are planning on breast-feeding are advised to postpone breast reduction surgery until they have finished nursing.
The Breast Reduction Procedure
Breast Reduction is performed under light general anesthesia so that patients will not experience pain or discomfort. Using carefully placed incisions, our plastic surgeon will remove excess skin, fat, and tissue to reduce the breast mass. The nipple / areola is repositioned to a higher location on the breast. The incisions are carefully closed with layers of sutures and a compression dressing is applied.
Our doctor and staff will provide you with detailed instructions for the recovery period. Most patients are able to return to work or resume their normal activities within ten to fourteen days.
I had considered this surgery for a number of years but never felt right until I came there. The whole experience could not have been better.
Breast Reduction patients are almost universally happy with the results of the procedure. They are able to participate more freely in sporting activities and wear many different types of clothing. They are relieved from the physical discomfort of having massive breasts. To learn more about breast reduction and how it can alleviate your pain and discomfort, contact the Santa Barbara Plastic Surgery Center today.