Choosing a Surgeon
Perhaps the most important decision a potential patient will make is her/his choice of doctor. It is important to choose a highly-skilled, well-qualified and experienced doctor who has the greatest chance of achieving the result you are seeking. Be sure to choose a doctor who is certified by the American Board of Plastic Surgery, like Dr. Wesley Schooler or Dr. David Buchanan. Because of the extensive training and expertise of our plastic surgeons, patients come from Los Angeles, Ventura, Bakersfield, surrounding states, and even sometimes from foreign countries, to our practice for care.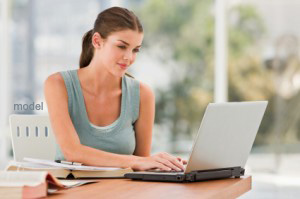 As plastic surgery has grown in popularity over the past couple of decades, the number of medical professionals who offer these procedures has also increased. It is important to choose a surgeon who has devoted his career to plastic surgery because not all those who perform cosmetic procedures have the proper experience, qualifications, and skills. Some doctors may offer procedures such as liposuction even though they may have little to no formal training in plastic surgery. Dentists and other medical professionals have started to offer BOTOX® Cosmetic and other similar treatments, even though their primary focus is in a completely different field.
Both surgical and non-surgical aesthetic procedures require specialized training and technical skills as well as an eye for beauty. They should be performed by a doctor who is experienced in the art and science of cosmetic surgery.
What Should I Look For When Choosing a Cosmetic Surgeon?
One of the best ways to determine that the cosmetic surgeon that you are considering has the necessary experience and skill is to see if he or she is board-certified. The most highly regarded certification is from the American Board of Plastic Surgery, the only plastic surgery board recognized by the American Board of Medical Specialties. To become board-certified by the American Board of Plastic Surgery, a Plastic Surgeon must go through a rigorous evaluation process to demonstrate his or her mastery of the field. He or she must also have graduated from a nationally accredited medical school and completed at least five years of residency training.
Dr. Wesley Schooler is also certified by the American Board of Plastic Surgery, and is a Clinical Associate Professor of Plastic Surgery at LAC-USC. In addition to plastic surgery and cosmetic enhancement, Dr. Schooler has distinguished himself as a highly skilled reconstruction surgeon, with extensive experience in breast and hand reconstruction. Dr. David Buchanan has been certified by the American Board of Plastic Surgery since 1983. He did his undergraduate studies at Princeton University, Medical School at the University of Colorado, and a Surgical Internship at Santa Barbara Cottage Hospital. He did a four-year residency in General Surgery at the Maricopa County Hospital in Phoenix, and completed a two-year Plastic Surgery residency at the Baylor College of Medicine in Houston.
A qualified and respected plastic surgeon should also have operating privileges at an accredited hospital nearby. Dr. Buchanan has privileges to perform cosmetic and reconstructive surgery at the Santa Barbara Cottage Hospital, the largest acute care teaching hospital between Los Angeles and the San Francisco Bay area, which is one block from our office.
Lastly, it's important to choose an experienced Plastic Surgeon who can show you numerous before-and-after photos of patients that he has performed the same procedure on that you are considering. Our plastic surgeons have helped many patients transform their appearance with plastic surgery and they have many before-and-after photos that our staff will show you as you plan your procedure.
Dr. Buchanan came highly recommended. After I met him and read about his credentials I knew it was worth making the trip to S.B.
We invite you to meet with Dr. Wesley Schooler or Dr. David Buchanan in person to learn about the different treatment options that are available. Contact the Santa Barbara Plastic Surgery Center today to schedule a private consultation.