Welcome Dr. Schooler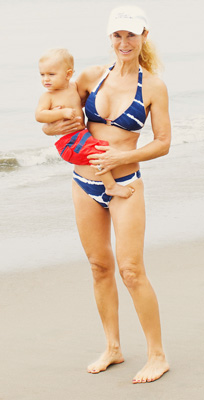 Dr. Buchanan salutes his long-time patient, shown here with her grandson, for her limitless energy, healthy fitness routines, positive outlook on life and her "Joie de Vivre"!
The key to medical happiness and good health is taking care of your whole self, so that you can take care of your family and friends. We encourage a healthy diet aimed at improving any medical condition you might have like Type II Diabetes, routine "wellness" visits" to your doctor on an annual basis to diagnose and hopefully prevent potential problems, regular modest exercise two or three times per week at a minimum, and caring for your mental, psychological and spiritual self in whatever manner you find most helpful. Plastic Surgery can enhance and restore physical features, adding to your overall happiness and enjoyment of life.