Welcome Dr. Schooler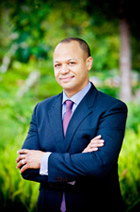 Dr. David L. Buchanan is pleased to announce that Dr. Wesley G. Schooler has joined the Santa Barbara Plastic Surgery Center. Previously Dr. Schooler has been the Service Chief of Plastic Surgery at the USC and L.A. County Medical Center. He is board certified in Plastic Surgery, General Surgery, and Hand Surgery. He specializes in all aspects of breast surgery, cosmetic surgery, breast reconstruction after mastectomy, microvascular surgery after trauma, and surgery of the hand.
Dr. Schooler is pleasant, thoughtful and a good listener. He enjoys difficult and challenging reconstructive surgery cases. He is a valuable addition to the Santa Barbara medical community. Please call 805-687-7336 and ask Kristi to schedule your complimentary consultation. Most insurance are accepted for reconstructive surgery.